Peace of Mind Comes in Many Packages
TSS features can vary depending on the model you choose.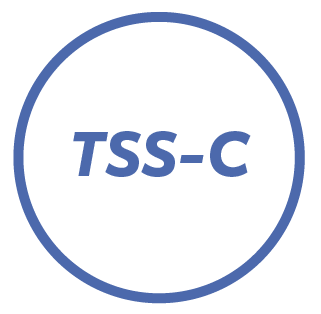 TSS-C features Pre-Collision System, Lane Departure Alert, and Automatic High Beam.
TSS-P enhances TSS-C, and adds Dynamic Radar Cruise Control to its suite of systems.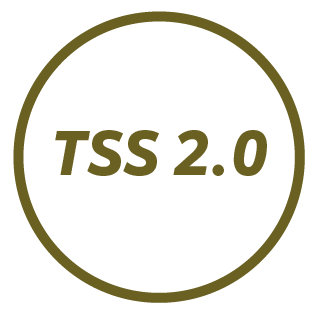 Builds on TSS-P, and consists of up to six active safety and driver assistance systems.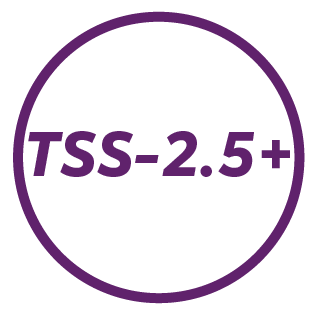 TSS 2.5+ adds new capabilities to the Pre-Collision and Dynamic Radar Cruise Control Systems, and enhances Lane Tracing Assist.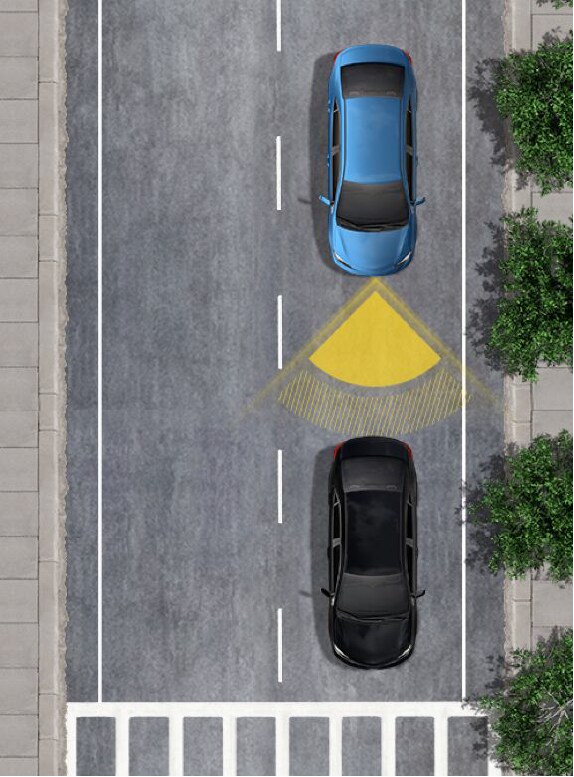 PRE-COLLISION SYSTEM

Pre-Collision System (PCS) provides collision avoidance or collision mitigation support in certain situations where a frontal collision is likely to occur, and in some cases, will automatically apply the brakes to help the driver.

PCS has been enhanced to also help detect pedestrians in certain situations.

PCS is also designed to help detect bicyclists in daytime situations, as well as vehicles and pedestrians in both daytime and low-light situations. 

PCS in TSS 2.5+ may warn you of oncoming pedestrians or vehicles when making a turn at an intersection and provide emergency braking in certain conditions. It also features Emergency Steering Assist, which is designed to stabilize the driver's emergency steering maneuver and keep the vehicle in its lane when avoiding a pedestrian, cyclist or another vehicle.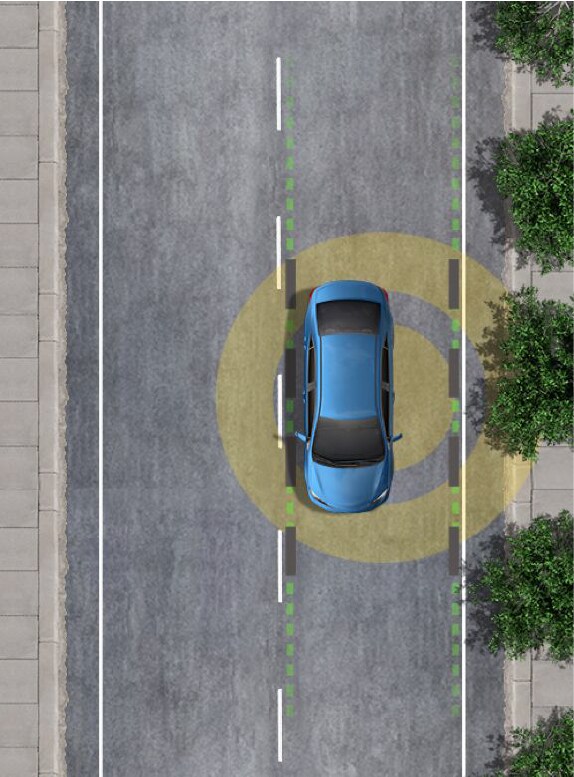 LANE DEPARTURE ALERT

Lane Departure Alert (LDA) alerts you if you start to drift out of your lane when visible white/yellow lane markings are detected.

In addition to LDA, some models with TSS-P may include the Steering Assist function and may also provide small corrective steering inputs.

LDA for TSS 2.0 alerts you if you start to drift out of your lane when visible white/yellow lane markings, as well as road edges or curbs at certain speeds, are detected. Steering Assist may also provide gentle corrective steering inputs if action is not taken.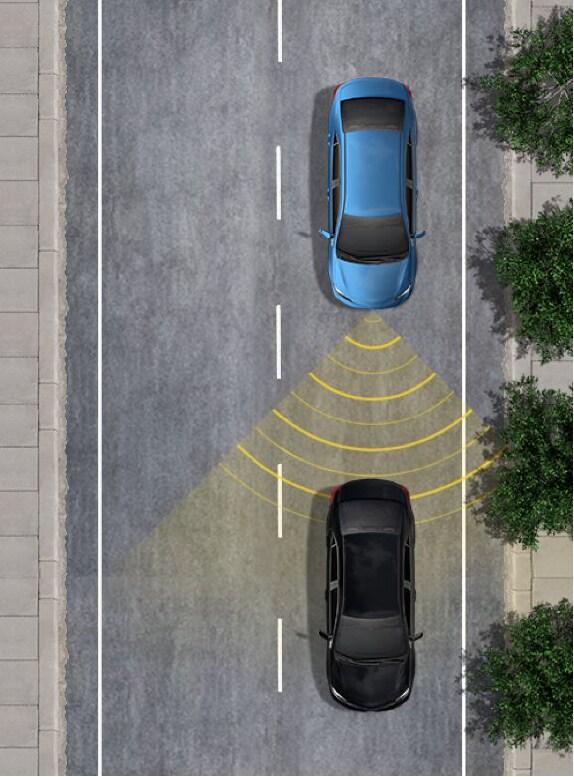 DYNAMIC RADAR CRUISE CONTROL

Intended for highway use, Dynamic Radar Cruise Control (DRCC), can automatically adjust your vehicle speed to maintain a preset following distance between you and the vehicle directly in front of you. The system is designed to work between speeds of approximately 40 km/h to 180 km/h.

Full Speed Range Dynamic Radar Cruise Control can also perform vehicle-to-vehicle distance control down to 0 km/h, and resume from a complete stop.

DRCC in TSS 2.5+ is enhanced with a Curve Speed Management function that will determine if the vehicle speed needs to be reduced when approaching a curve on the road and decelerate automatically when driving through a curve if required.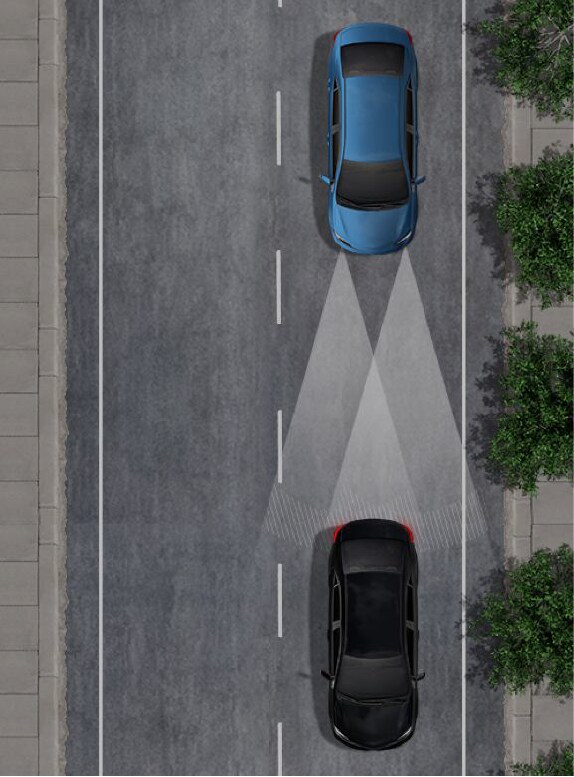 AUTOMATIC HIGH BEAM




All TSS packages feature Automatic High Beam (AHB) headlamps. The system reacts to oncoming headlamps or preceding taillamps, automatically switching from high-beam to low-beam and then back again once the coast is clear.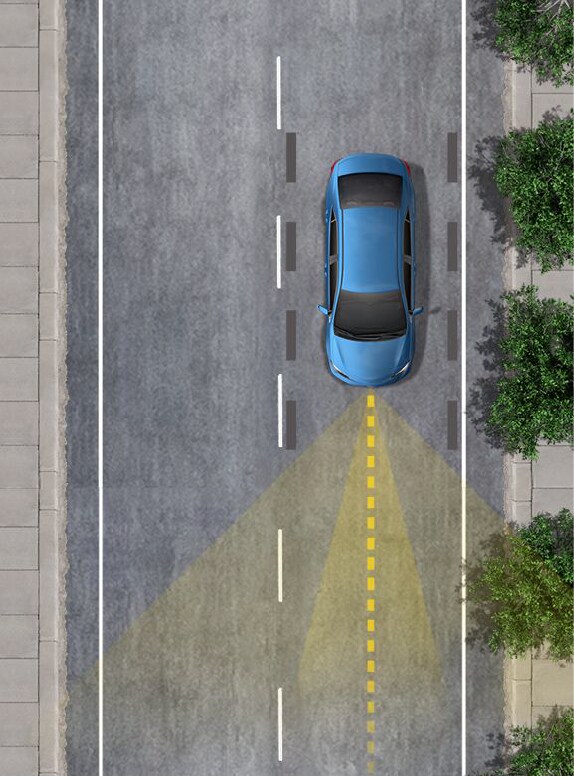 LANE TRACING ASSIST

In models with Lane Tracing Assist (LTA), LTA works with Dynamic Radar Cruise Control to keep the vehicle centered in its visibly marked lane and preemptively avoid unintended lane departures.

On vehicles equipped with TSS 2.5+, the lane recognition performance has been improved and the system may now recognize the line of travel in situations where road markings may have been temporarily interrupted.
Hours
Monday

9:00am - 6:00pm

Tuesday

9:00am - 6:00pm

Wednesday

9:00am - 6:00pm

Thursday

9:00am - 6:00pm

Friday

9:00am - 5:00pm

Saturday

10:00am - 4:00pm

Sunday

Closed
See All Department Hours
Dealership Hours
Monday

9:00am - 6:00pm

Tuesday

9:00am - 6:00pm

Wednesday

9:00am - 6:00pm

Thursday

9:00am - 6:00pm

Friday

9:00am - 5:00pm

Saturday

10:00am - 4:00pm

Sunday

Closed
Parts Dept. Hours
Monday

8:00am - 7:00pm

Tuesday

8:00am - 7:00pm

Wednesday

8:00am - 7:00pm

Thursday

8:00am - 7:00pm

Friday

8:00am - 5:00pm

Saturday

9:00am - 4:00pm

Sunday

Closed
Service Dept. Hours
Monday

8:00am - 5:00pm

Tuesday

8:00am - 5:00pm

Wednesday

8:00am - 5:00pm

Thursday

8:00am - 5:00pm

Friday

8:00am - 5:00pm

Saturday

9:00am - 4:00pm

Sunday

Closed
Location
787 Central Ave,
Thunder Bay, ON P7B 0A7